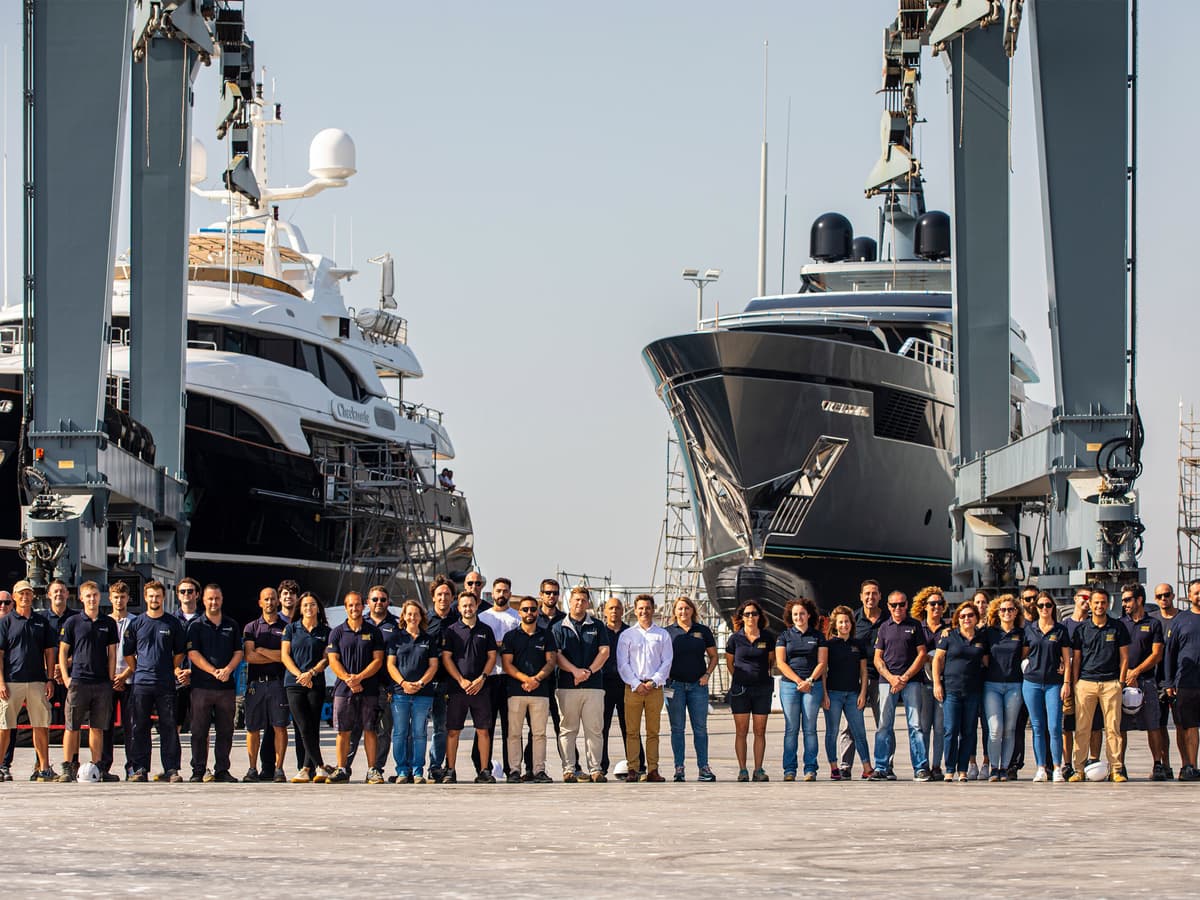 Who We Are
Pendennis Vilanova is part of the Pendennis group, which employs over 500 highly skilled tradespeople and has won over 20 awards in the past 35 years for business and training commitments. It is the expertise our people bring and the values they hold that have made Pendennis the worldwide renowned superyacht company it is today.
People & Skills
At Pendennis we believe in family and growing the business from within. We know how important it is to have a passionate, dynamic team in place, and so have built a strong employee base that are incredibly knowledgeable and dedicated in their work.
Client Experience
Whether you are visiting us for a quick pit stop, a few months in the marina, or hauling out for a longer refit period in the Technical Service Centre, we want you to enjoy your time with us in Vilanova i la Geltrú.
Our Heritage
Pendennis announced a majority share hold in Vilanova Grand Marina in 2018, and since then Pendennis Vilanova has continued to gain in popularity as a destination for superyachts to conduct technical works in the Mediterranean.