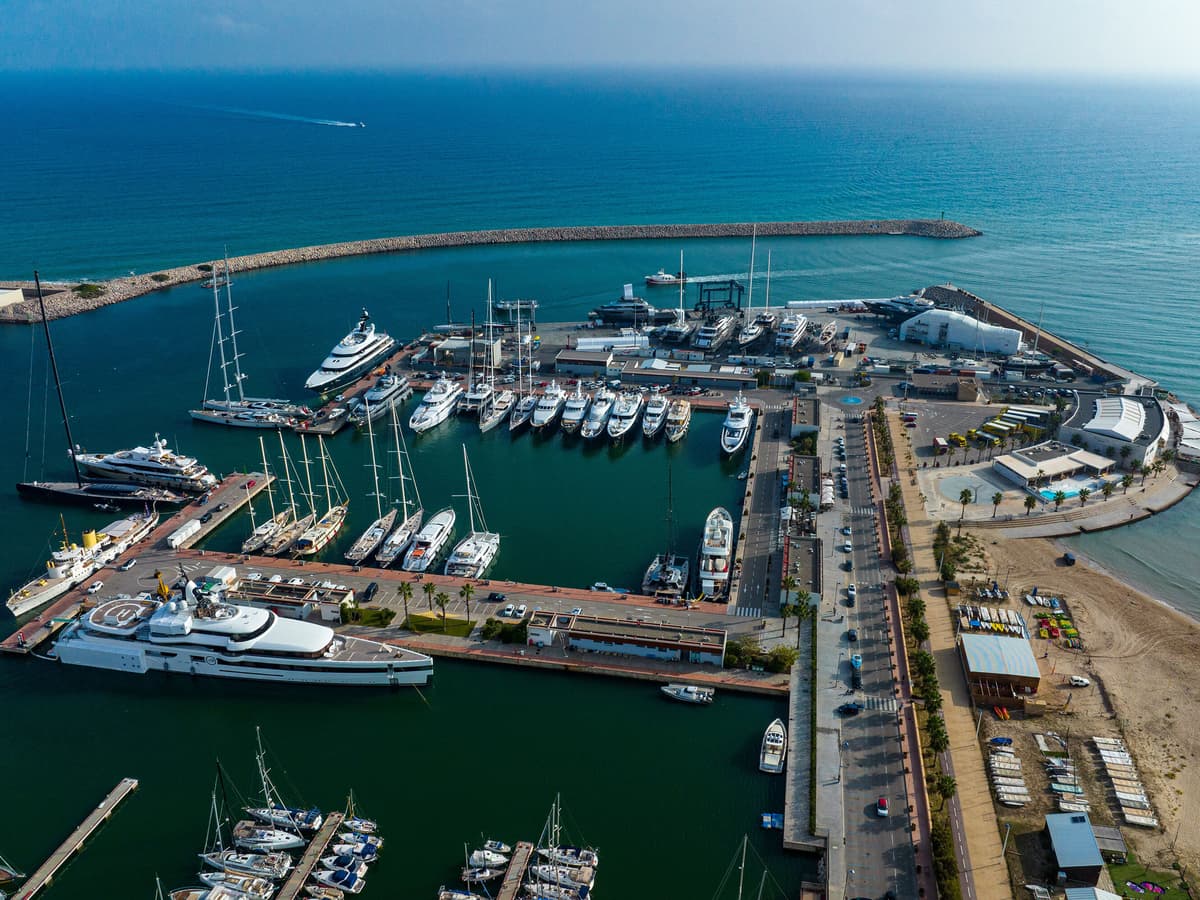 Our Facilities
Focused on small to medium-scale refits, the Pendennis Vilanova Technical Service Centre is located close to the heart of the Spanish mainland's yachting hub of Barcelona. It is operated by a dedicated team of tradespeople, including multi-lingual individuals from both the UK and Spain. Their skills range from fabrication, electrical and engineering to joinery, paint and exterior outfit. A large proportion of the Vilanova team have worked for Pendennis at their home base in Falmouth, UK, and bring their many years of experience in the busy world-class superyacht business. The team at Pendennis Vilanova can flex to a client's individual project requirements.
With both 200t and 620t travel hoists on site, Pendennis Vilanova has the capability to haul yachts up to 55m out onto the hard standing. Clients have the ability to either self-manage or utilise the team of in-house tradespeople during their stay, with many projects choosing a combination of the two options. The proximity of the Technical Service Centre to the 48-berth marina means projects can be carried out both on the facility's 30,000sqm of hard standing or afloat in the marina itself. As a result, Vilanova has been transformed into a new destination for superyachts to conduct technical works in the Mediterranean.
In July 2022, work began on a third phase of development of the site, which included creating a paint facility with state-of-the-art spray booths plus office and training space, completed in spring 2023. The new 14 x 7m booth allows for the painting of tenders, yacht sections and components without the need to erect tents or transport items off-site. The booth is accompanied by 230sqm of preparation area, plus a multi-functional space above complete with a terrace boasting fantastic views over the technical service centre.